Door & Window Service - Repair, Replace, Install
Have J. Mota Services Repair, Replace, or Install your Windows & Doors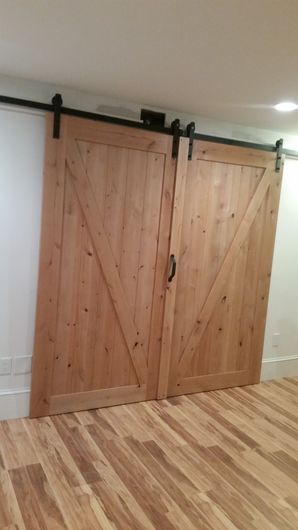 Whether looking to install a new door, or replace a few windows, J. Mota Services can do it. Looking to replace a door knob, add a screen door, shutters, storm windows, give J. Mota Services a call. Your doors or windows need weatherproofing or caulking, or need to repair the window screens, J. Mota Services wants to do it!
Experience – The professionals at J. Mota Services have been repairing and replacing doors and windows since 2007. They ensure that all weatherproofing is working properly, and that the windows and doors seal tightly against the jamb. J. Mota Services inspects all glass for any cracks or broken seals, which might allow moisture to penetrate between dual or triple panes. They take the time necessary to inspect and maintain all of your doors and windows to save you future headaches.
Window & door services by J. Mota Services include:
Door repair, including knobs, hinges, scratches, and other damage

Window repair, including latches, and glass damage

Installation of new windows and doors

Screen repair, replacement, and installation

Installation of screen doors, shutters and storm windows

Weatherproofing and weather stripping

Lock changing

Doorbell replacement and installation
Affordable – Door and window resellers often charge a premium for service. However, J. Mota Services rates are always fair and reasonable and can save you considerable cash on door or window service.
For window and door service by J. Mota Services call (781) 281-9282 and learn more!
---
Call for Fast FREE Quote
---